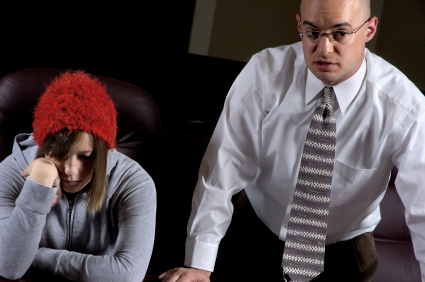 If you have been charged with breaking the law, you must appear in person before the judge at the time indicated on your Summons or Appearance Notice.
By law, your parent or guardian must be notified of the charge. If you have been ordered to appear in court and you do not show up, the judge may order your arrest. You will be tried according to the Youth Criminal Justice Act.
Going to Court 
If possible, you should bring a lawyer with you when you come to Youth Court. One or both parents or your guardian should also come with you.
The participation of your parents or guardian is important. They can help by giving information in court and letting the judge know what they will do to help you at home. Interpreters are available if you need one. To ask for an interpreter, call the court registry.
When you go to court, you will probably have to wait for your case to be heard. All cases are scheduled for either a morning or an afternoon session. Other cases may be heard first. Although your case may be called later, you must arrive on time and wait in the courtroom with your parent, your guardian or a supportive person until the Deputy Sheriff calls your name.
Showing respect for the court
When you go to court, try to look and act your best. It will help if you dress neatly, speak clearly and take your court appearance seriously. You want to make a good impression. To do so, it is important to show respect for the court.
Dress neatly, remove your hat and do not chew gum in the courtroom.
When everyone is seated and ready to start, the court clerk will say, "Order in court". This is a signal for everyone to stand up. You must stay standing until the judge enters and sits down. When the judge leaves the room, everyone must stand up again.
You must stand up when the judge speaks to you.
When you speak to the judge, you must say, "Your honour."
Do not use a cell phone or camera in the court. 
When your turn comes, the court clerk will announce your name. The judge may ask your parent or guardian to give your age and date of birth. If your parent is not present, your lawyer may give this information, or the judge may adjourn the appearance until your parent can attend. The charges against you will be read.
Pleading guilty
If you plead guilty, the judge will decide on a sentence, and there will be no trial. Before deciding on a sentence, the judge may want more information about you. This information can come from you, from your lawyer, from your parents or guardian, or from others who know something about you.
The judge may ask the youth probation officer to give the court some background information in the form of a written report (pre-sentence report). This takes time to prepare. The youth probation officer will then talk to you to find out about your background, and your family situation. The youth probation officer may also talk to your parents or guardian or to other people who know you.
Pleading not guilty
If you plead "not guilty," your case will be adjourned to the judicial case manager to fix a date for you to come back to court for a trial. At the trial, the crown counsel will call witnesses who will give evidence to support the charge against you. Your lawyer may question these witnesses. When all the crown counsel's witnesses have finished, your lawyer may call you, or some other witnesses to give evidence. The crown counsel may also question your witnesses. At the end of the trial, the judge will decide if you are guilty or not guilty. If the judge decides you are guilty, he or she will impose a sentence. If the judge decides you are not guilty, you will be free to go.
Representing yourself in court
If you have to go to court because of a criminal charge and are aged 12 to 17, you can get a free legal aid lawyer to represent you. If you are 18 or over, you may still qualify for a free legal aid lawyer. Read more about legal aid on the Legal Services Society website.  It is a good idea to get legal help from a lawyer if you have to go to court, but if you have no other choice but to represent yourself, read Introduction to Self-Representation.
Sentencing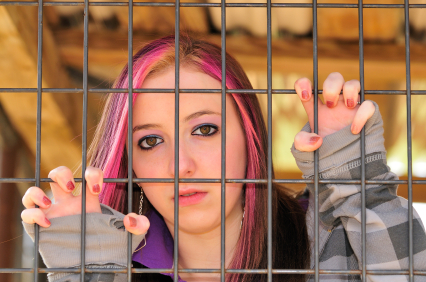 After both sides present their evidence at a trial, the judge will consider what they have heard and decide if someone is guilty or not guilty.
If the judge says you are not guilty, you are free to go. If the judge says you are guilty, you have been convicted. If you are found guilty, you are usually sentenced right after the trial. Youth aged 12 to 17 are sentenced under the Youth Criminal Justice Act.
After conviction, the judge will sentence you. Before being sentenced you have a chance to speak. This part of the trial is called speaking to sentence. When you speak to sentence, you tell the court anything about you and the offence that might convince the judge to give you a lighter sentence.
If you have committed more than one offence you may receive a separate sentence for each offence. This means, for example, that for two offences you could have two fines to pay. Where you have committed more than one offence the combined time of the sentence imposed for these offences cannot be more than three years, except for first or second degree murder.
If you commit a new offence before the sentence for your old offence is finished, the judge can give the maximum sentence for the new offence. So, the combined total for the old and the new offence could be more than three years. There are several different types of sentences that a judge can give for an offence. For a list with definitions, see the Government of BC website.
What the judge considers before sentencing
In addition to the pre-sentence report, other reports and any recommendations made by a youth conference, the judge will also consider things such as:
Your role in the offence: whether you were the leader or how much you participated.
The seriousness of the offence: how much harm was done, and whether the harm was intentional or if you should have known that harm would be done.
Whether the offence involved serious violence.
Information provided in victim impact statements.
Any reparation that you have made to the victim or the community.
The time spent in detention before being found guilty.
Your record: Youth Court record, or record of participation in alternative measures or extrajudicial measures.
Whether reasonable alternatives to custody have been considered.
Living with a criminal record
When someone is charged with a crime, the police and the court can keep track of it in a file called a record. These records can cause problems for people for a long time. For example, a criminal record makes it hard to get a job or travel to other countries. A criminal record may also affect a person's immigration status, and in some cases, may even affect their family's immigration status.
For information about what it will mean to have a criminal record, read the People's Law School publication, Consequences of a Youth Record.